Zone Reimagined!
Since its inception in 1999, Zone has been all about empowering people who love crafting beverages, be it unique cocktails, mocktails or loaded shakes.
We're known for quality and creativity, and now we're ready to make big changes that will shape the industry for years to come. Our recent rebranding journey has taken us to new heights – we've reimagined everything about our brand. From a fresh and eye-catching new look on our packages, to a super-convenient industry-first bottle design, we can't wait to show you what we've come up with. While we're also adding more tasty flavors and products, we want you to know that our commitment to giving you top-notch quality, focusing on what you need, and sticking to our core values is as strong as ever. As we look ahead, get ready for more cool ideas, eco-friendly efforts, and exciting experiences that show just how awesome our brand is!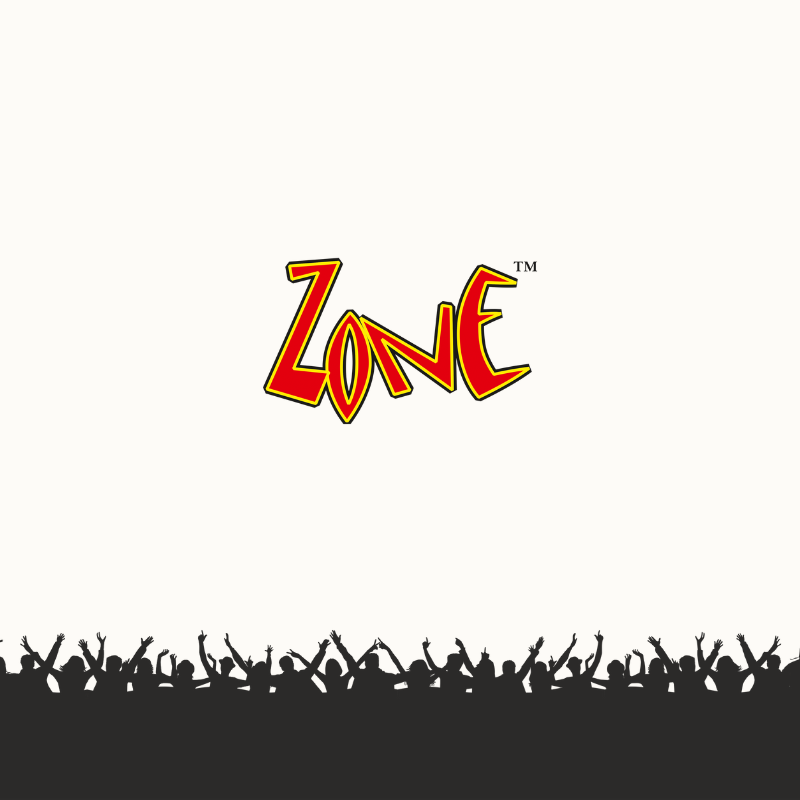 The Rebrand
At ZONE, we're here for you through all of life's moments, whether they're filled with joy or marked by sadness. From birthdays that light up your world to anniversaries that celebrate lasting love, we're by your side. No matter the occasion, we're dedicated to bringing the perfect touch of flavor and delight to every sip, making each experience memorable and meaningful.
The Bottle
Once, ZONE's distinctive bottle design sparked imitation within the industry, leading to a crowd of similar appearances. Now, we're breaking the mold with a fresh and original look. Our redefined design stands as a reminder that true innovation stands out. At ZONE, we're not just about following trends – we're about setting them.
The Product Range
ZONE is expanding its product range with new flavors and categories, delivering superior quality and unmatched value. From small entrepreneurs to large MNCs, we're here to empower all with a diverse beverage experience that suits every palate and scale. Cheers to success with ZONE!
The Website
Our website has undergone a complete makeover, showcasing enhanced aesthetics and increased functionality. Now, you have the convenience of ordering bulk packs directly through our website. We have a dedicated FAQ's section just for your questions, a recipe page with videos and many more features. Explore now.
The Vision & Values
At Zone, our vision is to become the go-to brand for any beverage solutions required.
Our core values are the driving force behind our brand. We believe in providing maximum value for every rupee spent and empowering businesses of all sizes, from small startups to massive corporations. Our versatile flavor range ensures there's something for every palate. Above all, premium quality is at the heart of everything we offer. These values shape our brand's identity and guide us in delivering excellence to you, our cherished customers.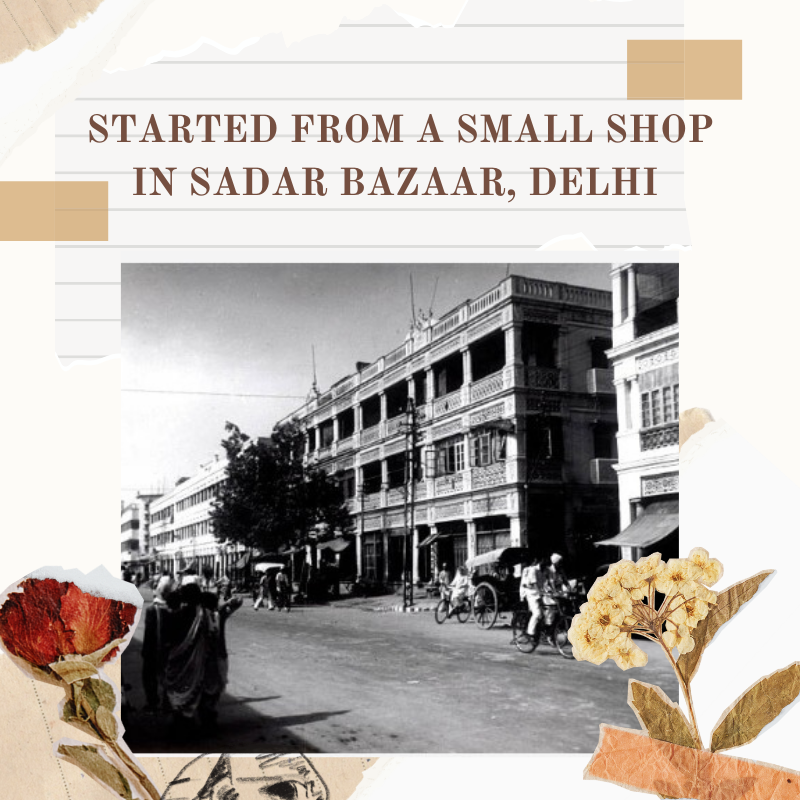 The Legacy
ZONE's enduring commitment to innovation and transformation is fueled by the same family that has been in the F&B space for over a century. With a remarkable 100+ years of experience, their unwavering dedication continues to shape ZONE's journey, driving us to push boundaries and redefine industry standards.
Discover the legacy in detail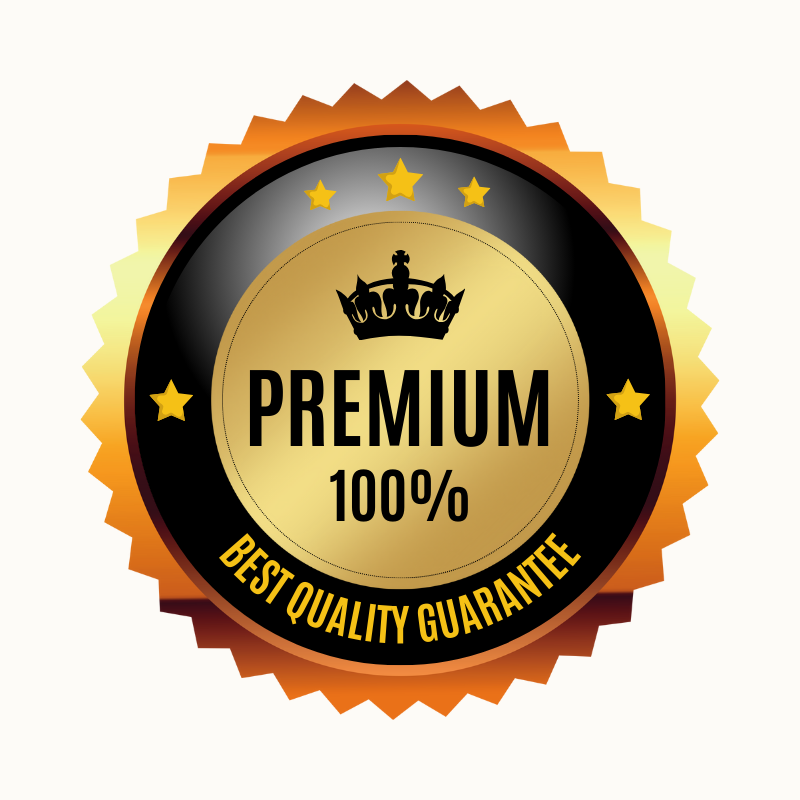 The Commitment to Quailty
At ZONE, we're taking our commitment to quality to new heights. We've implemented meticulous systems and procedures to ensure that every product we deliver is nothing short of the best. With an unwavering focus on quality, it's our driving force that propels us forward. When you choose ZONE, you're choosing excellence as a standard.
What to expect in future?
New Product Categories
Get ready for a thrilling surprise from ZONE. We're about to unveil brand new product categories and give a captivating makeover to our existing ones. Hold onto your curiosity, as we're discreetly preparing to launch up to 20 new SKUs by year-end. Stay tuned for an unforgettable experience!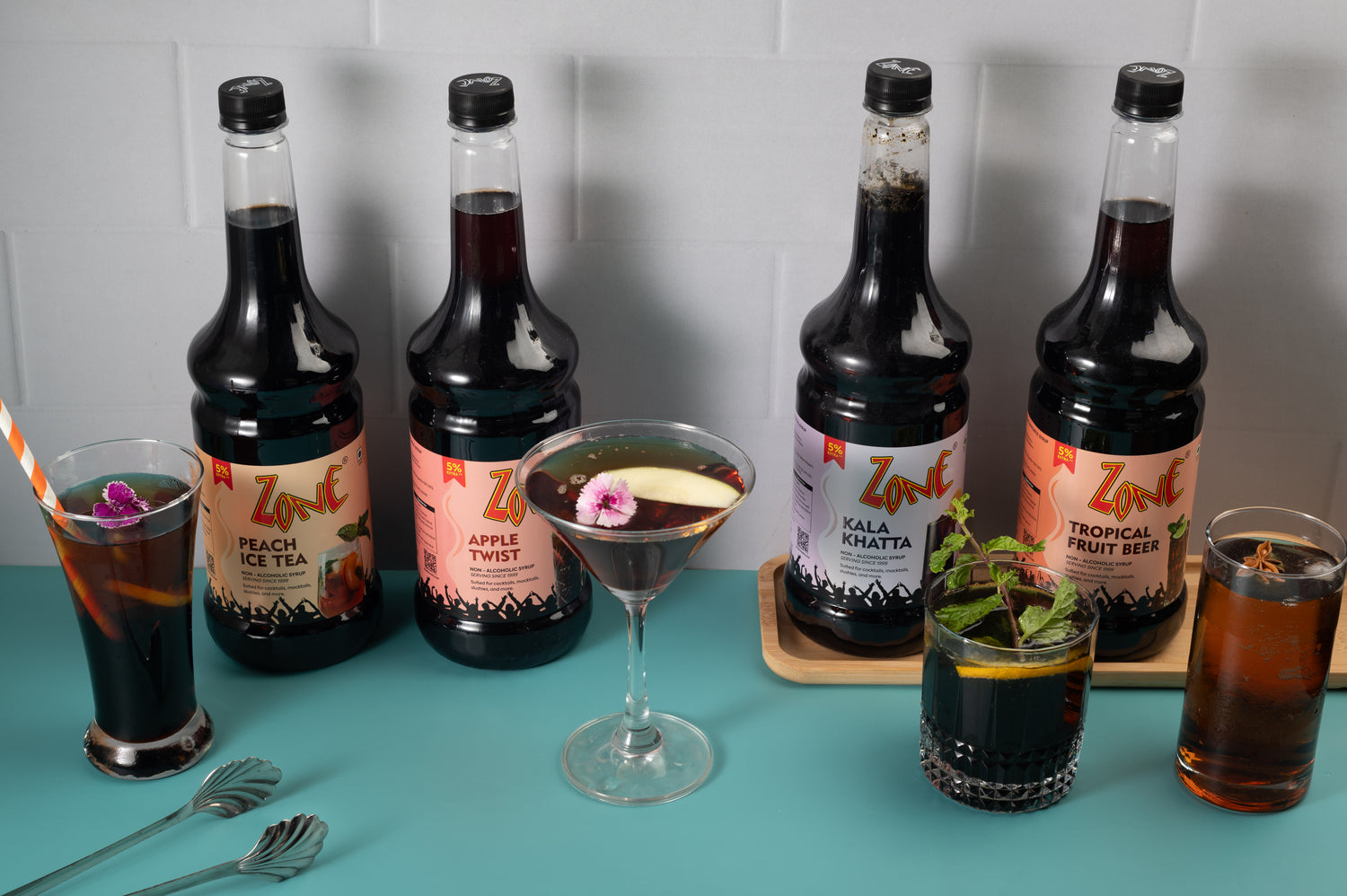 Diverse Flavour Profiles
ZONE is embarking on a delectable journey, expanding our flavor horizons from beloved desi favorites like Kala Khatta, Tropical Fruit Beer to exclusive tastes from around the world like Mojitos and Passion Fruit. Our palette of offerings is diversifying, ensuring that there's a tantalizing choice for everyone. Get ready to embark on a global flavor adventure with ZONE!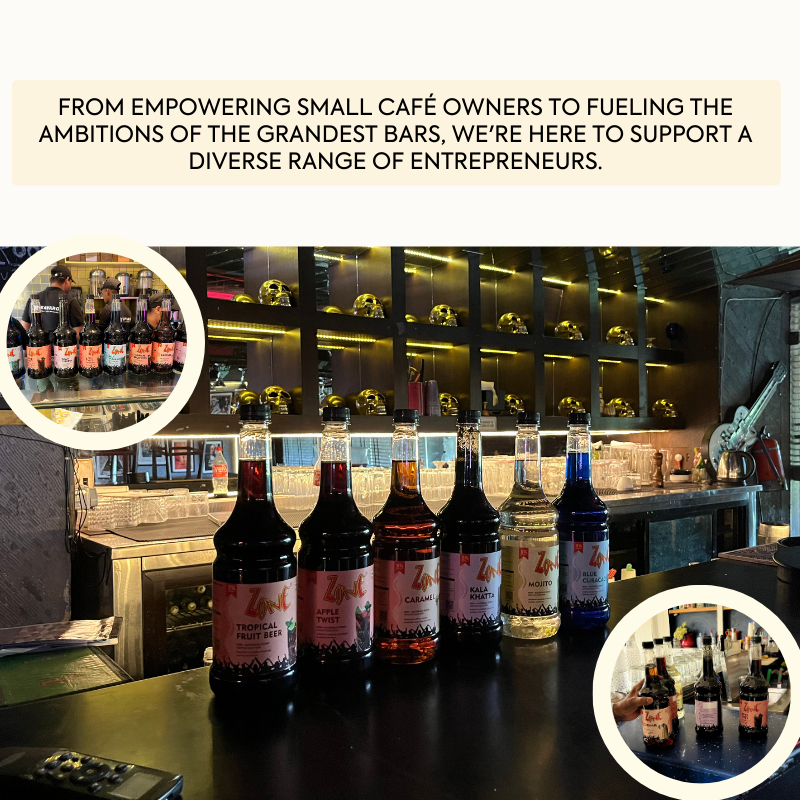 The Power of ZONE
As ZONE continues to evolve, brace yourself for an array of exciting developments. Anticipate a future filled with innovation and transformation that touches all aspects of the beverage experience. From empowering small café owners to fueling the ambitions of the grandest bars, we're here to support a diverse range of entrepreneurs. But that's not all – we're also cultivating a vibrant community, a network of like-minded individuals who share our passion. With ZONE, the future is bound to be both exhilarating and inclusive.
Frequently Asked Questions (FAQ's)
Zone keeps changing every few years

Indeed, as trends and preferences evolve, so does ZONE to ensure we stay relevant and exciting unlike other legacy brands. Despite the changes, our mission and vision always remain same
How is this helpeful for me?

Differentiate your establishment and provide customers with a fresh and distinctive experience, all while enhancing bartender comfort with the improved bottle neck design.
Will I get the new packaging or the old one?

Starting September 15th, we're rolling out new packaging. There might be an overlap with the old one as we optimize our supply chain. We appreciate your patience during this transition.